visitors since 21st July 2005
Archive 2014
---
---
Saturday 13th November.
Santa Special
Pelham puppet grotto display by Denis and Sheila Butler. Part of the Santa Special Day held at Taylor Street Depot.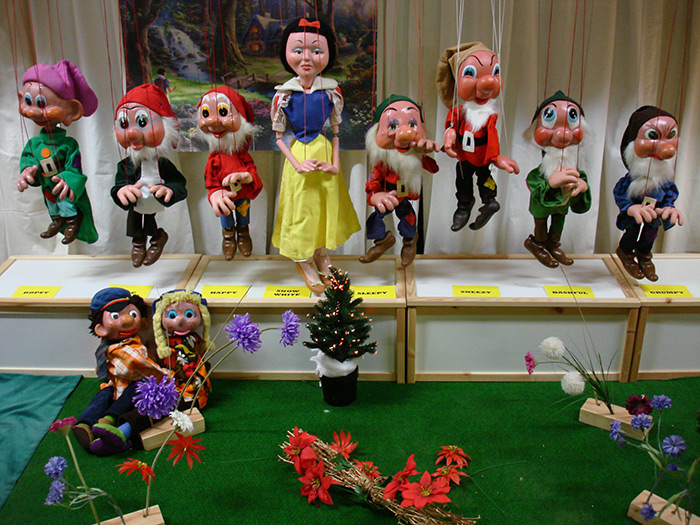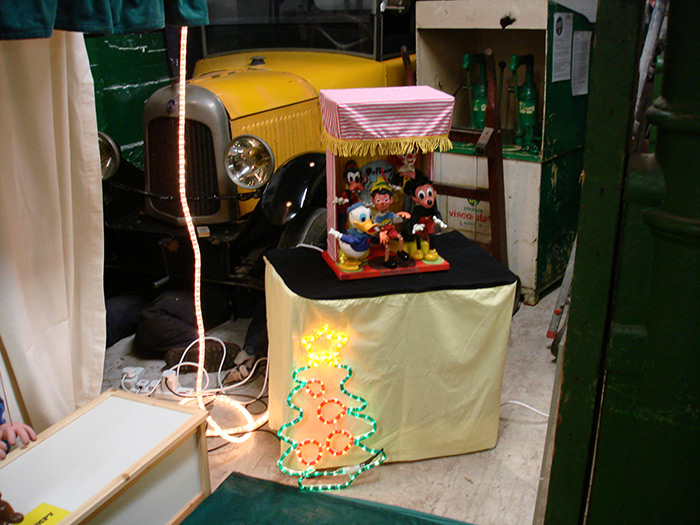 Sunday 27th November.
Some months back, The One Show with Gyles Brandreth came to film on 762 when interviewing an author who had written a new book about the 1930s Wallace murder in Liverpool. Apparently he made his getaway on a Liverpool tram hence 762.
The film was braodcast on 27/11/14 and will be available on BBC iPlayer for a month from this date.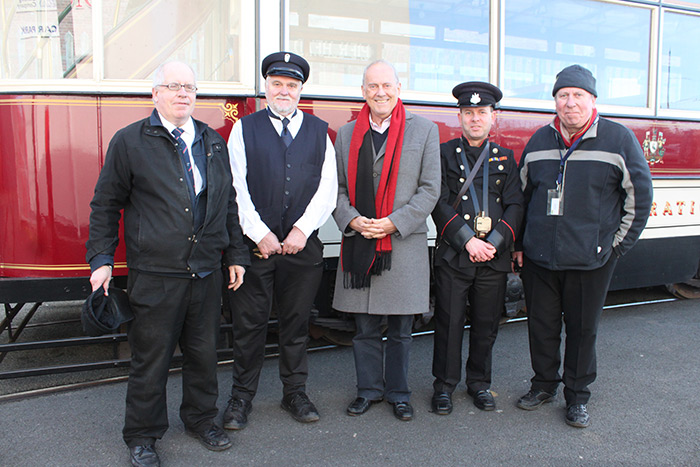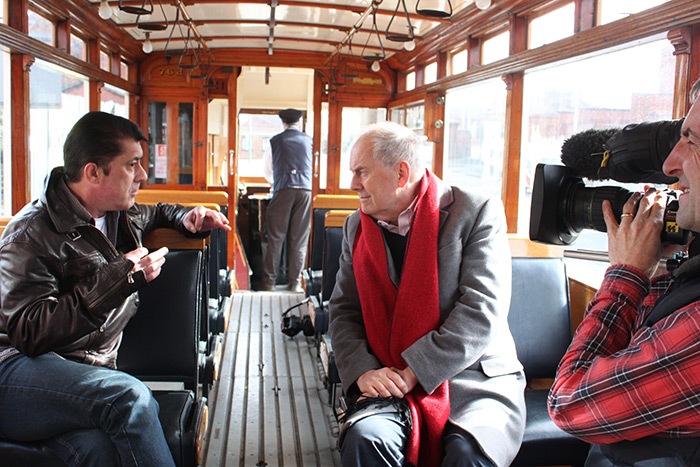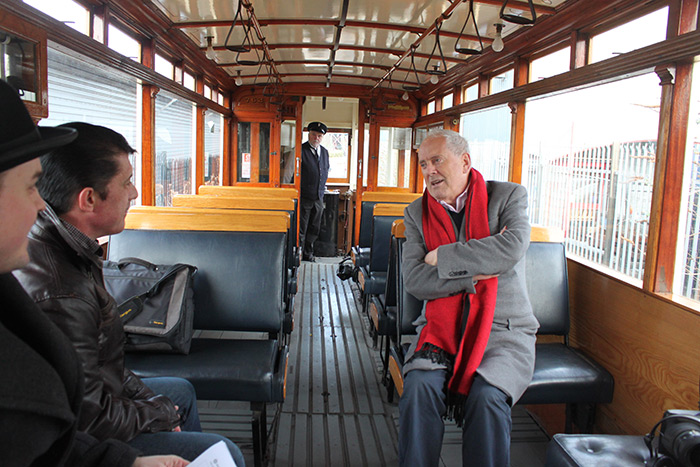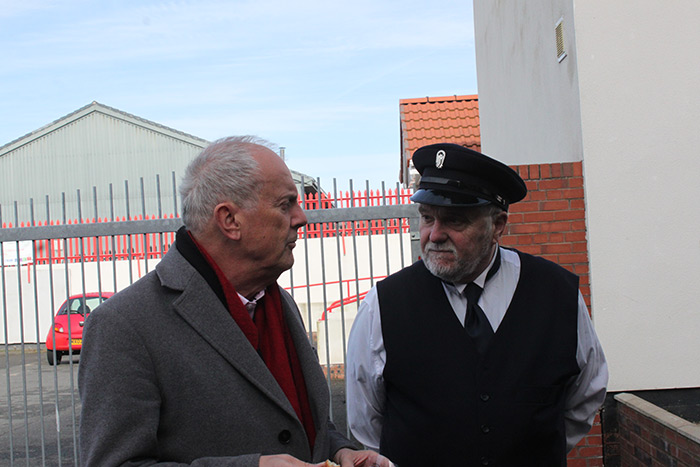 Sunday 26th October.
The first time since 14th September 1957 that two working Liverpool Trams have shared the tracks. An historic day indeed!
Photos by John Hewitt.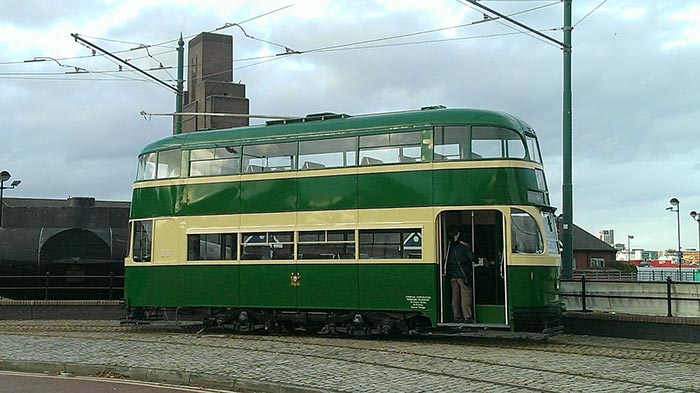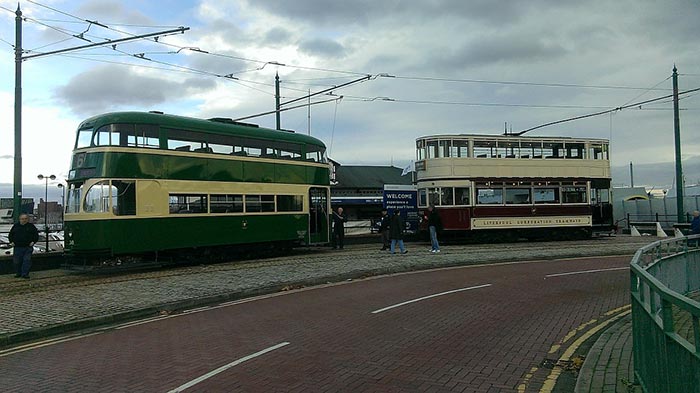 Sunday 5th October.
Wirral Bus and Tram Show. A line up of Merseyside bus and tram vehicles from the 1950's gathered together for this annual event.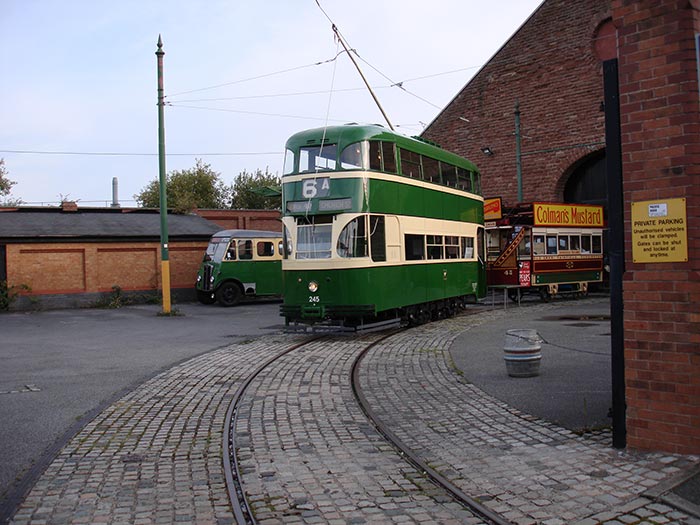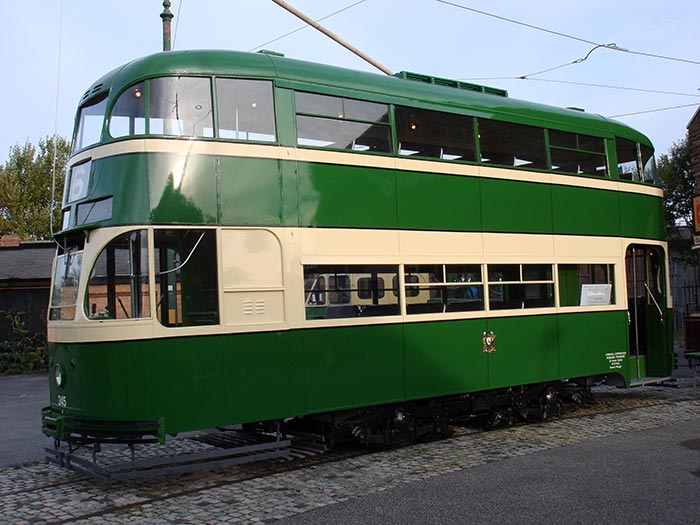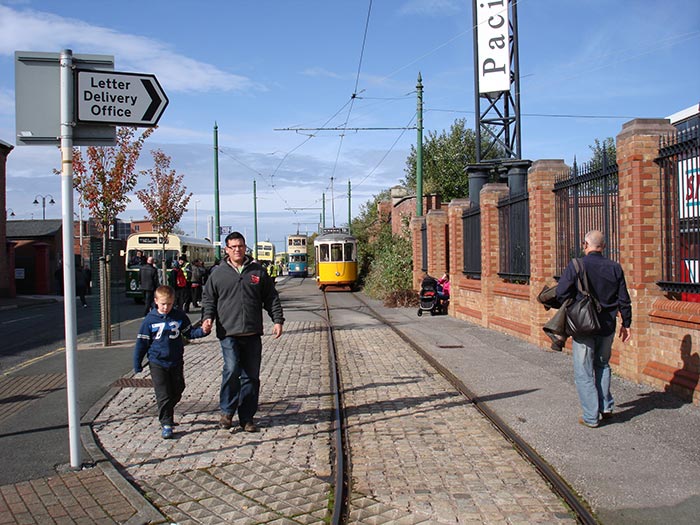 Sunday 5th October.
LIVERPOOL Baby Grand 245 arrives for the Bus and Tram Show on at Pacific Road ready for its first day of fame since the 14th September 1957.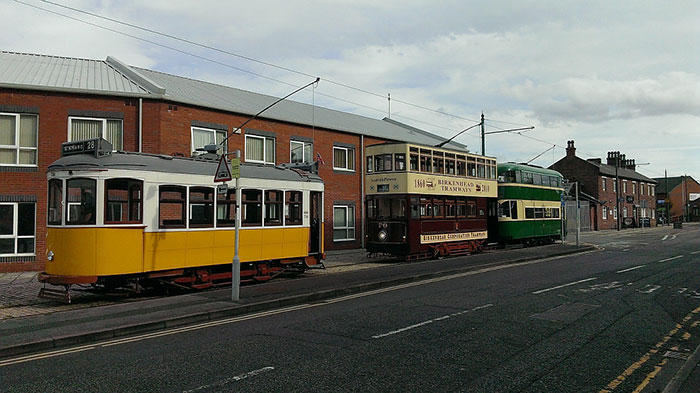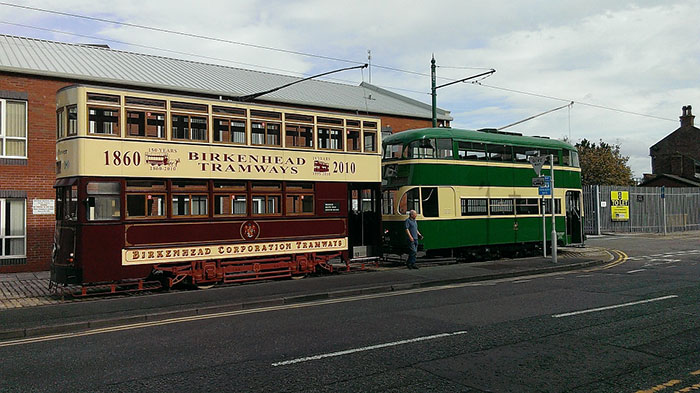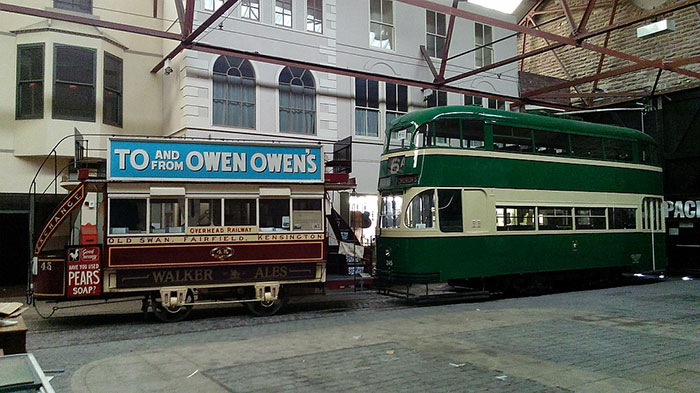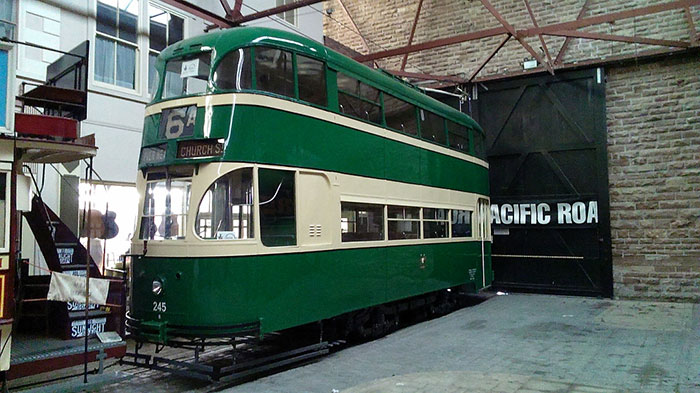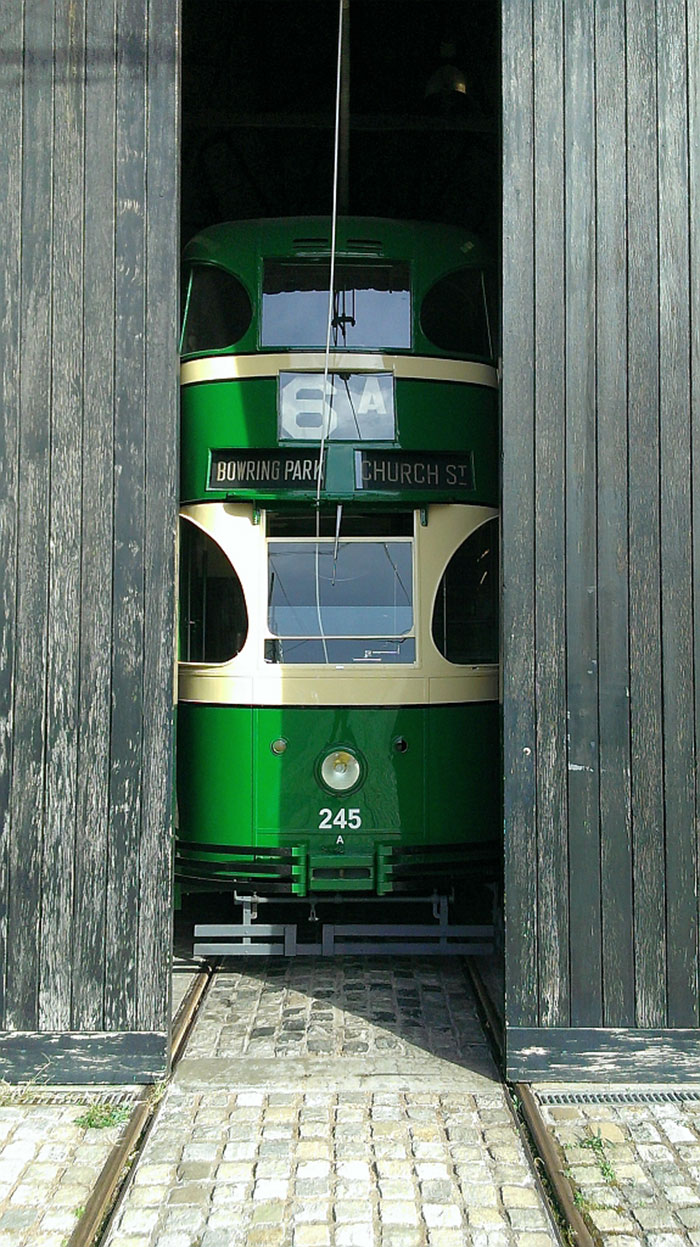 April 2014
Babygrand 245.
De-commissioned in 1957. Restored and soon to be re-launched 57 years later. More details to follow.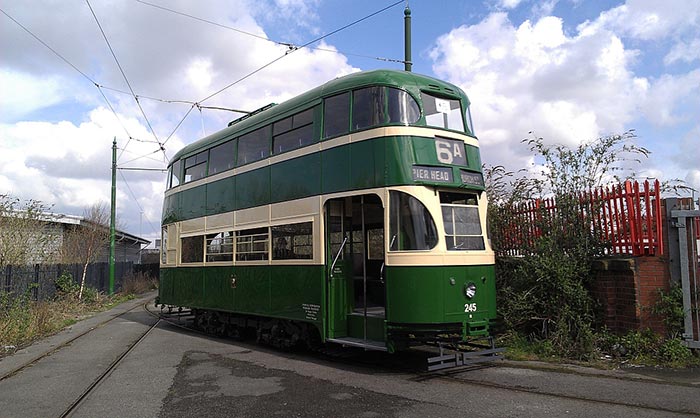 5th January 2014
MTPS gets off to a good start for the New Year.
David Corey and John Hewitt passed their tram driving test with flying colours. They now join the team of qualified drivers for the Heritage Tramway. the driving examiner was John Whitehouse from Heaton Park Tramway, Manchester.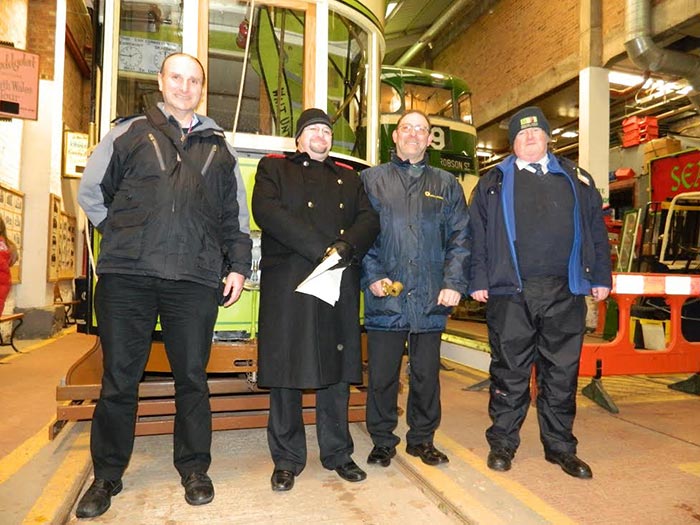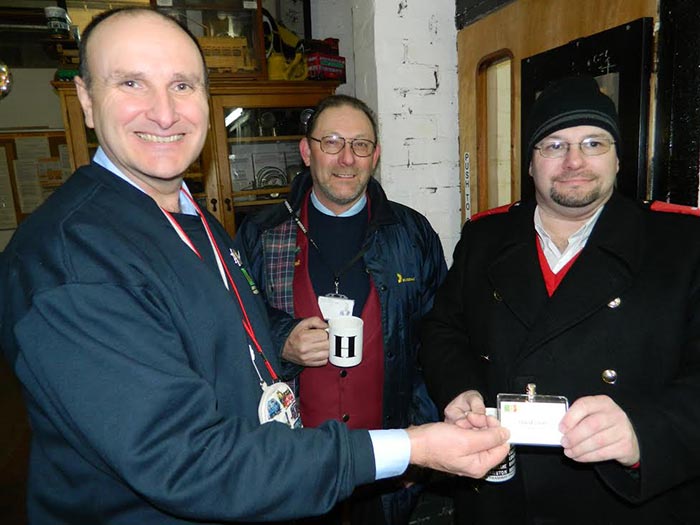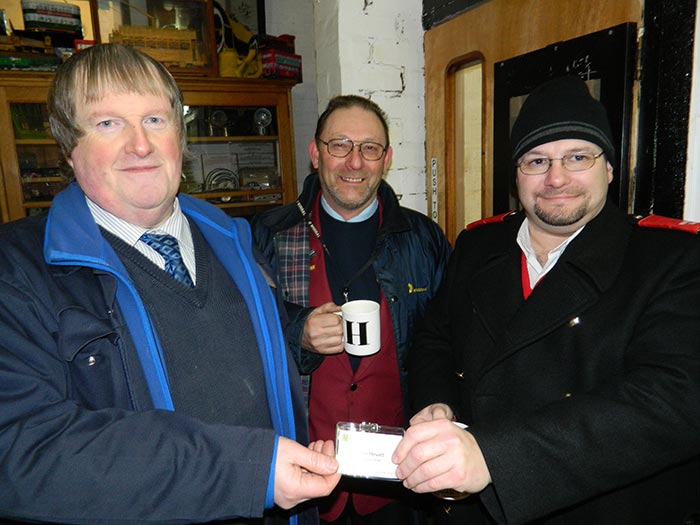 ---
---
HOME