News 2021
---
IMPORTANT ANNOUNCEMENT
A Joint statement from Wirral Borough Council and the MTPS issued today
Tuesday 14th December 2021


"Birkenhead Heritage Tramway is temporarily closed due to an engineering problem. Following problems with the pointwork at Woodside Ferry, an independant firm of rail consultants was called in by the Merseyside Tramway Preservation Society who operate the popular tourist attraction on behalf of the Council.

In a recent report which took two years to compile, the experts identified other work was needed on the line and consequently the tram enthusiasts decided temporarily to cease operating tram cars until any necessary repairs are carried out.

Wirral Transport Museum in Taylor Street, Birkenhead is unaffected and remains open to the general public"


The museum is now closed to the public and it will reopen to visitors from Saturday 8th January 2022 between 1pm and 4pm and every weekend thereafter at the same times.
Please follow all safety guidelines when in the museum
---
Meet Sam. Sam is one of our younger volunteers and was the first person to use our new credit card to sell a ticket voucher to be exchanged for tickets on the trams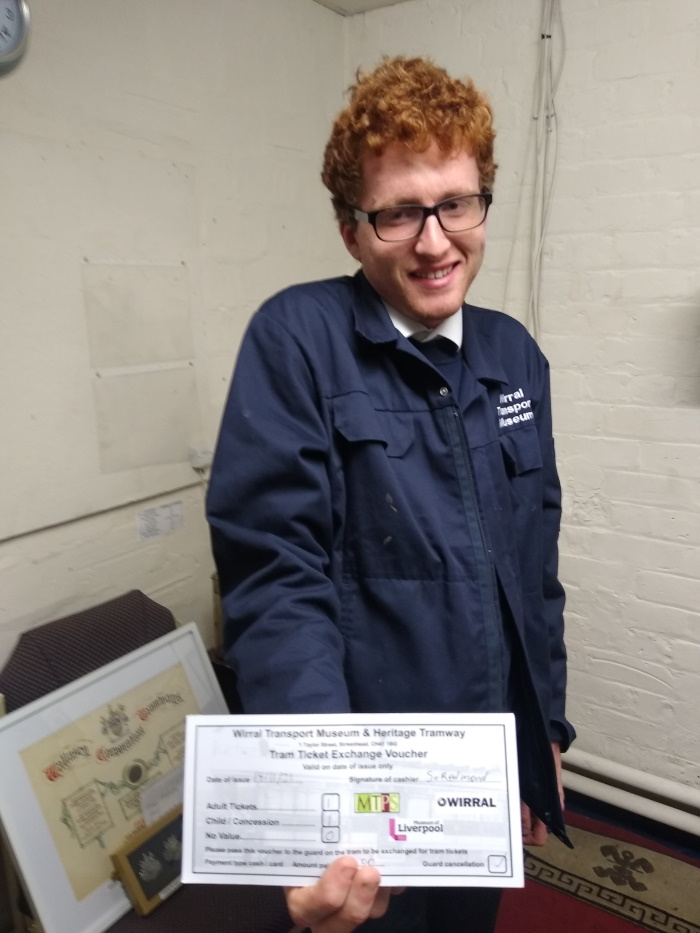 ---
Work has recommenced on the Warrington tram's truck. The braking system is new being assembled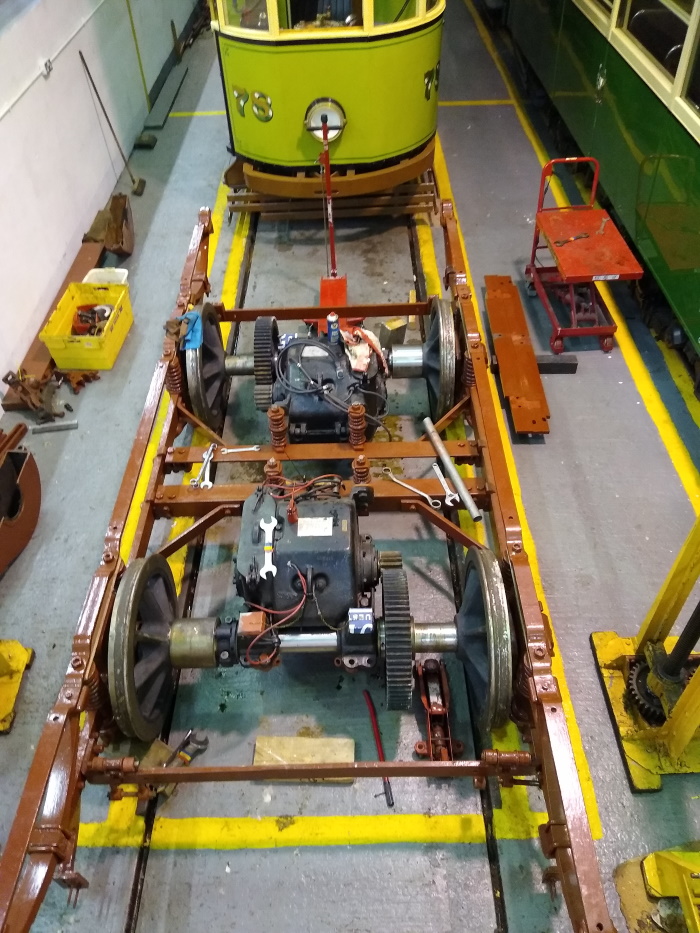 ---
Wirral Transport Show

The Wirral Transport Show held on Sunday 3rd October was a resounding success. This was a much slimmed down version of our annual Bus and Tram Show which unfortunately as the museum was still closed had no trams for the first time ever. All sections of the show were busy with people at the sales stands, The classic car display had plenty of people reminiscing. The free bus rides went down very well with the public as most buses were packed. Molly's chambers provided hot food and drink and toilet facilities.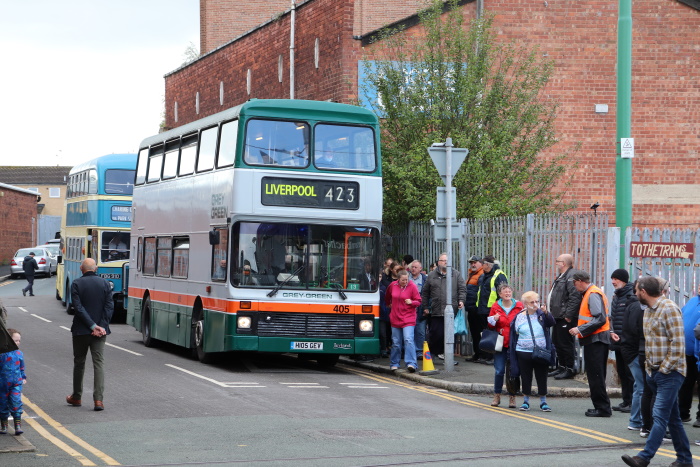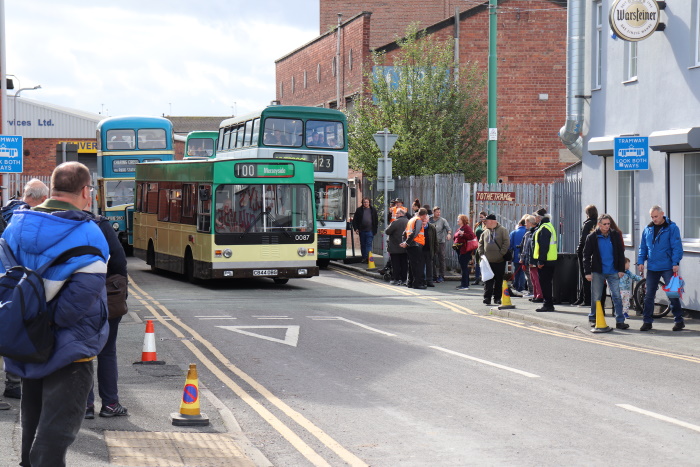 ---
Wirral Transport Show
On Sunday 3rd October the Wirral Transport Show willbe held on the tram tracks and car park opposite the museum. There will be sales stands, Buses on display and heritage bus rides to take you around the docks and maybe a mystery tour.
The Museum will remain closed. Unfortunately this means there will be no trams running. You will have a chance to view the two Isle of Man horse trams in the museum car park. Both of gthese trams were built in Birkenhead. Refeshments will be available and hot meals and toilets will be available in Mollys Chambers next door.
---
HOME