News 2016
---
A change to our Hours

Traditionally we have closed over Christmas and New Year. However, this year, we will be open Wednesday 28th, Thursday 29th and Friday 30th December from 1pm until 4.30pm.
Come and pay us a visit, have a ride on a tram, we might even have some mince pies to give away with your ticket.

Wirral Bus & Tram Show

The 19th Annual Wirral Bus & Tram Show took place on October 2nd. The weather couldn't have been better with plenty of sun and blue skies bringing out the crowds in droves. The trams had full loads of passengers every trip taking people from the museum to Pacific Road and Woodside and back again. There was plenty to see with vintage and new buses & trucks at Pacific Road, a bumper amount of classic cars at Woodside Ferry and the trade stalls in the Museum at Taylor Street were busy all day long.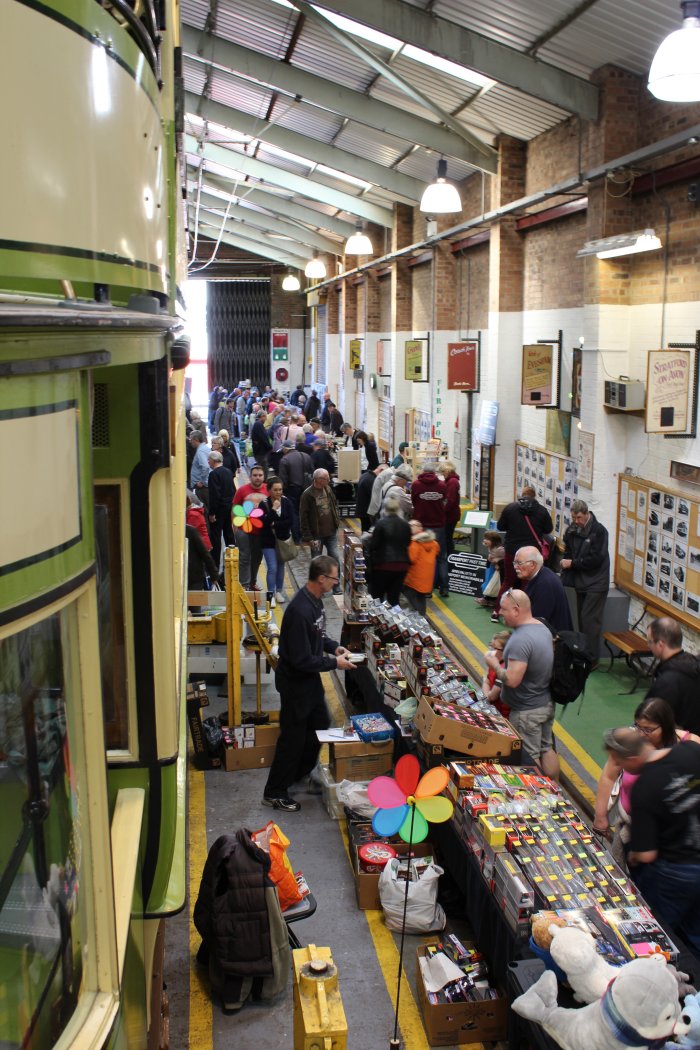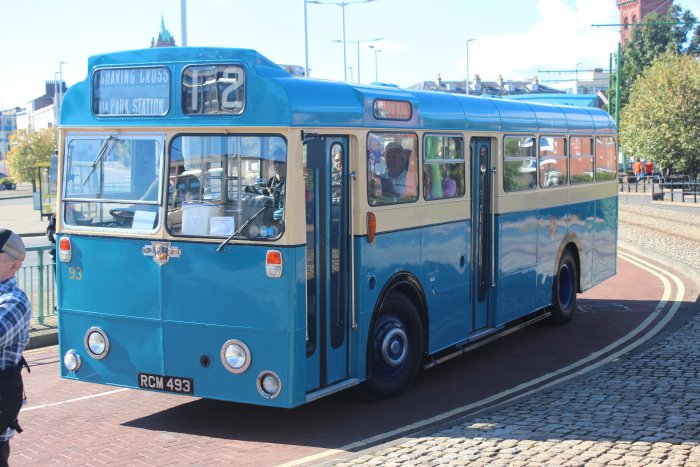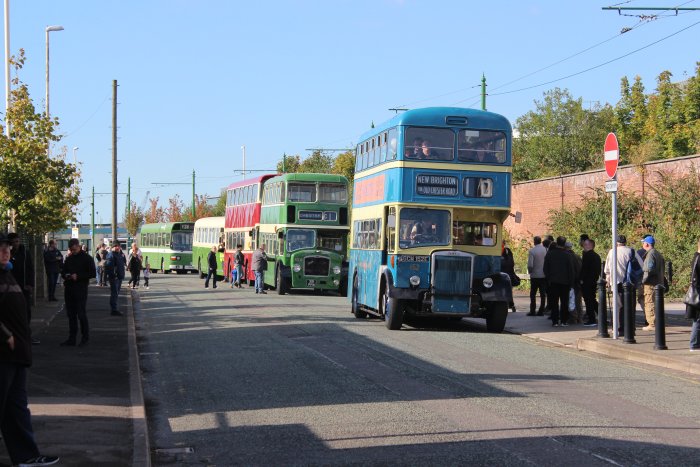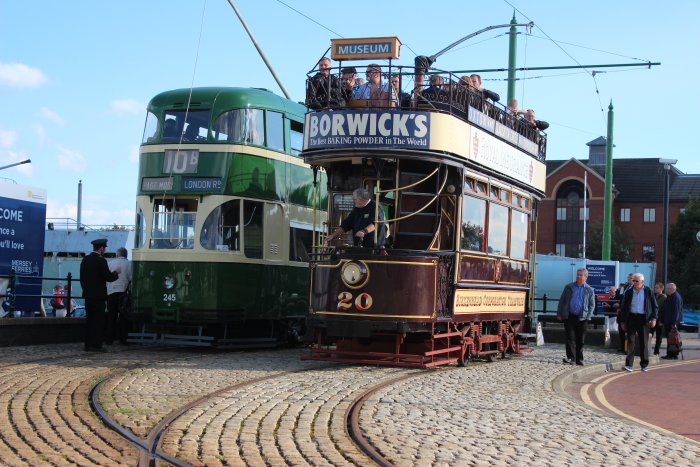 An Invitation

We have an invitaion to all members of the MTPS from the National Tramway Museum at Crich, Derbyshire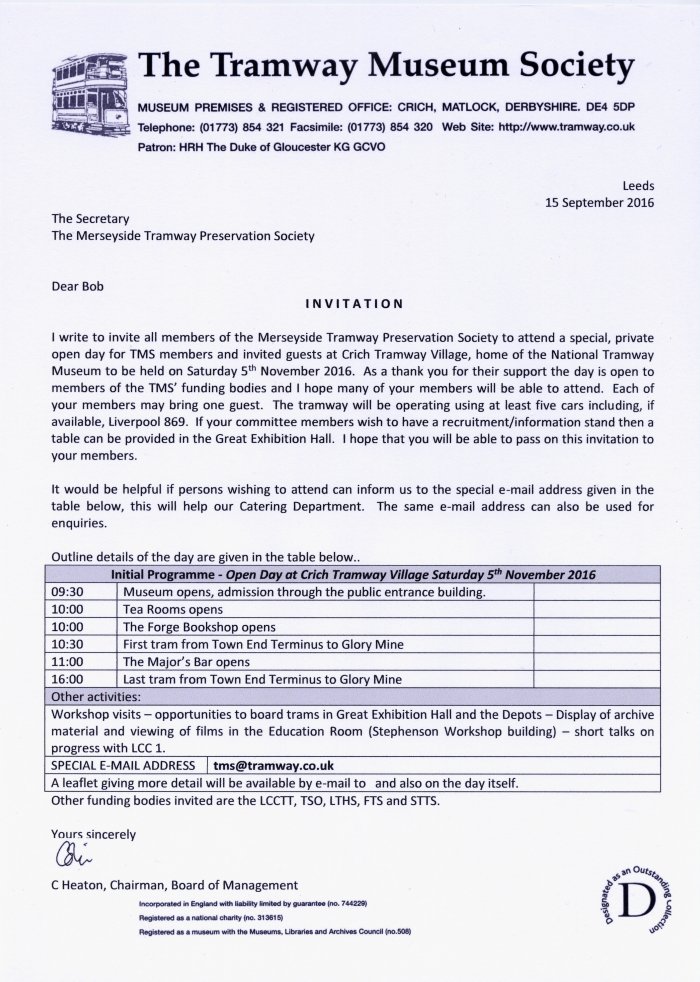 If you do decide to go please let them know

---
Superhero Day

Despite the weather being wet and windy hoards of superheroes arrived at Taylor Street with parents in tow, to make this years event the busiest yet. We had record numbers of passengers on our two tram service, 730 & 70 were used today. For the first time we were able to offer our younger visitors face painting. Thanks to Ali from Fab Face Paint for producing so many superhero faces. The refereshment stall was almost sold out and tea's and coffee's were made in abundance. A raffle was also held for the first time, the prize was FREE family travel for a year on the Heritage Tramway.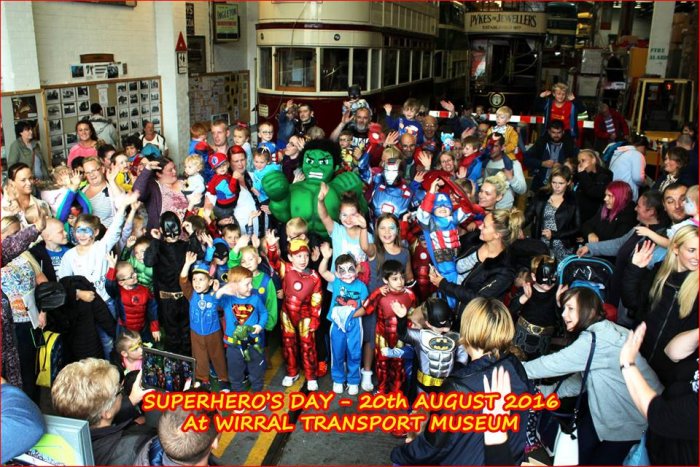 ---
Long Service Awards

Dame Lorna Muirhead, the Lord Lieutenant of Merseyside made an informal visit to Wiorral Transport Museum on 7th July. The occassion was to present certificates of long service to three members of the MTPS committee. Keith Carmichael, Sales Officer, and Ron Martin, Treasurer both complete 41 years of continuous service and Terry Martin, MTPS Chairman, completes 49 of years continuous of service. Unfortunatelt Terry couldn't attend so his certificate was received on his behalf by Sharon Brown of National Museums Liverpool0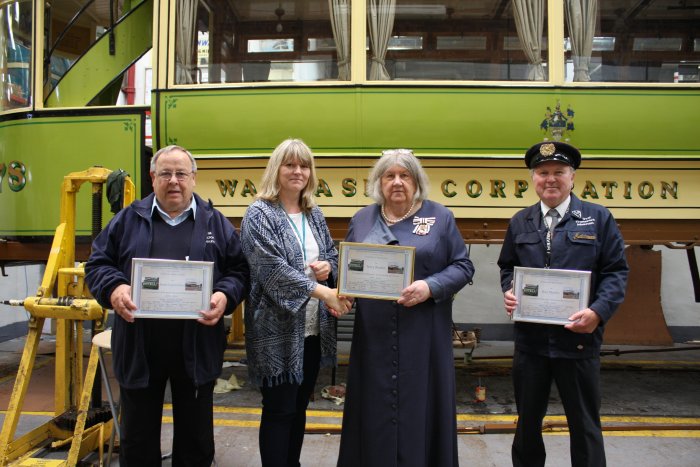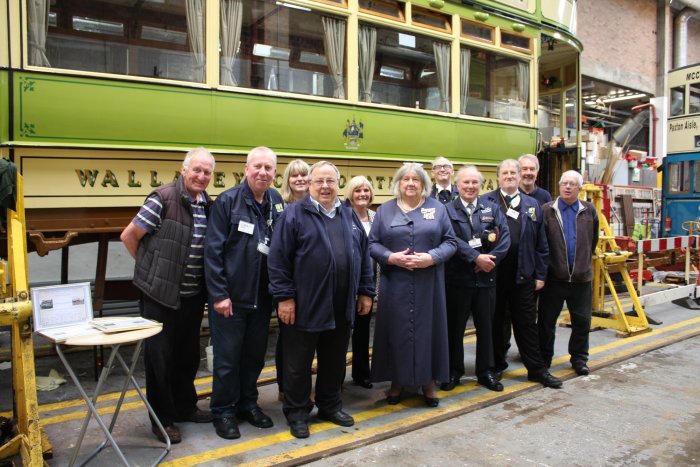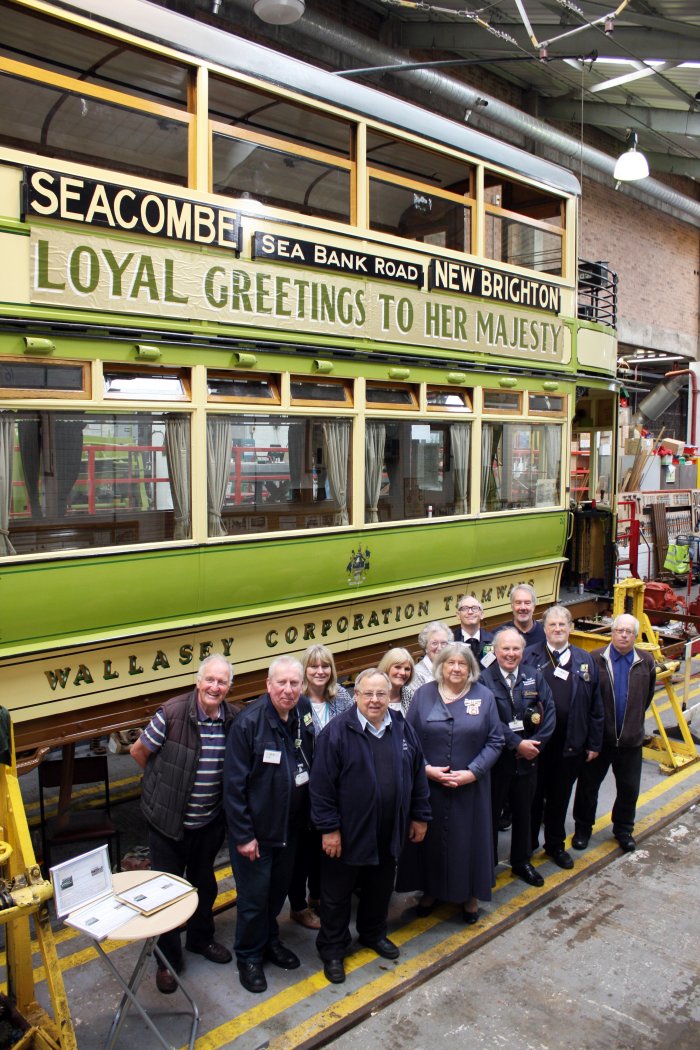 ---
It's Official
Wirral Transport Museum & Heritage Tramway is one of THE places to visit in our area. We would like to thank all our visitors and friends from around the world for taking the time to vote for us. We have been awarded a certificate of excellence from Tripadvisor for the second time, the last being 2014.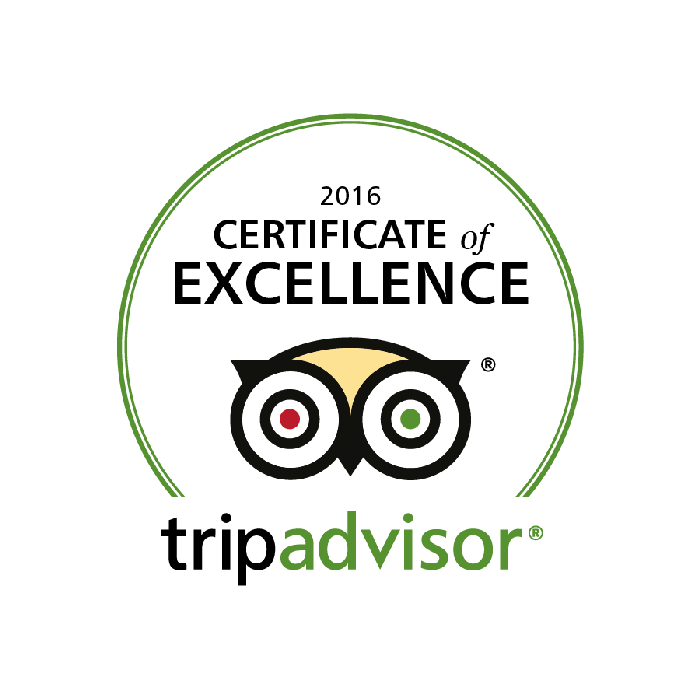 ---
Rick Stansfield

It is with great sadness that we learnt of the death recently of Rick Stansfield. Rick was a former life member of the MTPS and he spent many long hours working on Wallasey 78. We send our heartfelt condolences to his family.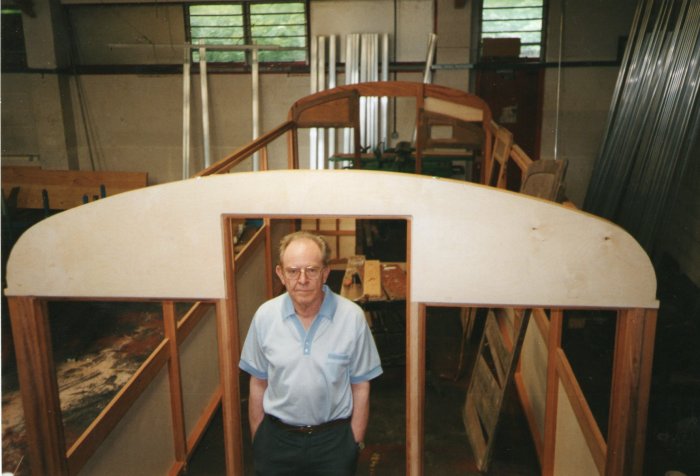 Rick is pictured standing in the newly made top deck at manufacturers Broadbents Joinery.
Wirral Tourism Awards
Wirral attracts more than 7 million visitors every year adding over £355 million pounds to the local economy. To help recognise and celebrate exceptional quality and service across the peninsula's tourism and hospitality industries, the public were asked to tell us which individuals, teams and organisations should be recognised with a prestigious Wirral Tourism Award 2016.

The public responded. Nominations were assessed by a panel and finalists were shortlisted for each category. The volunteers at Wirral Transport Museum & Heritage Tramway and Wirral Bus & Tram Show were overjoyed to find that both of them were finalists.


Wirral Transport Museum & Heritage Tramway - Attraction of the Year Finalist
Wirral bus & Tram Show - Event of the Year
At a glittering gala dinner at the Floral Pavilion on Wednesday 13th April 2016 the winners were announced.

Port Sunlight Museum - Winner Attraction of the Year

Fabulous Frost Fair - Winner Event of the Year

On behalf of all the volunteers we congratulate both winners

To have been nominated and recognised as finalists in two categories is an amazing achievement, all our volunteers can hold their heads high. Let's look forward to next year.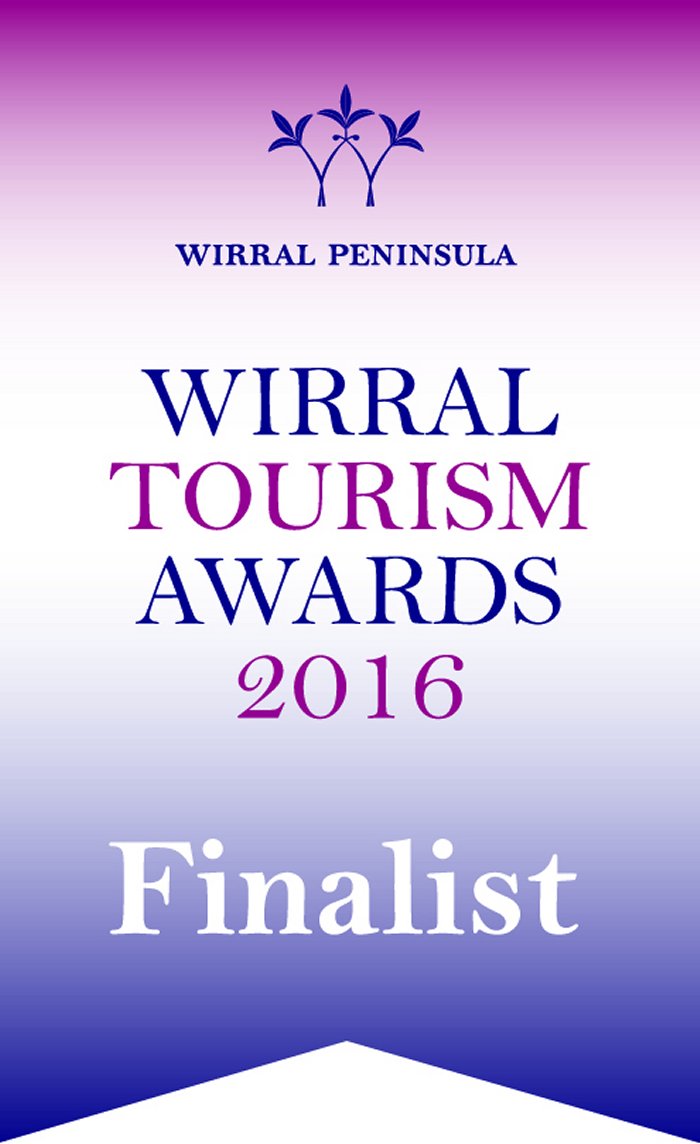 ---
Easter Egg Hunt

Easter weekend saw the return of our annual Easter Egg Hunt which was held over three days this year. The weather was not as good as previous years with several torrential downpours along with some nice bright sunny spells. This, however, did not dampen our visitors resolve. We had a very busy weekend handing out chocolate eggs to all the children completing the hunt. At the end of the day an entrant was picked at random to win that days prixe egg. The Winners are;



Saturday: D Rowland

Sunday: Charlie Lipscombe

Monday: Oscar Carew

Thank you all for taking part, please come again next year

---
Night at the Museum
February 19th saw the second Night at the Museum event giving the public and tram enthusiasts alike the chance to ride and photograph the trams at night. The museum was lit up with all manner of special lighting effects giving some photgraphs a really ethereal feel. The evening was very busy with visitor numbers up on the previous event last year.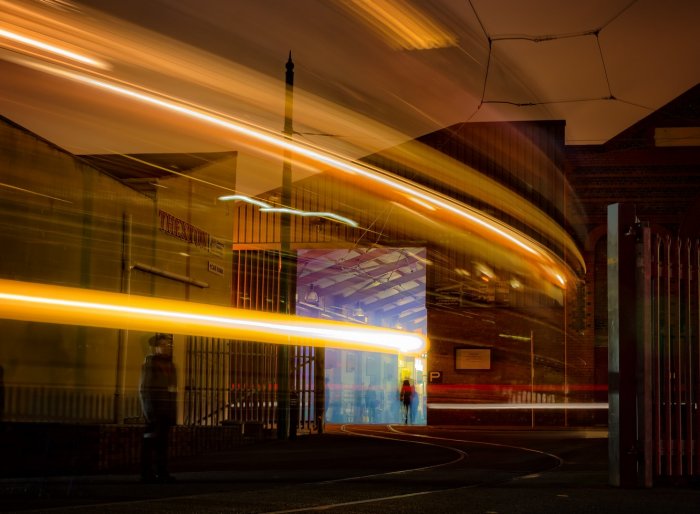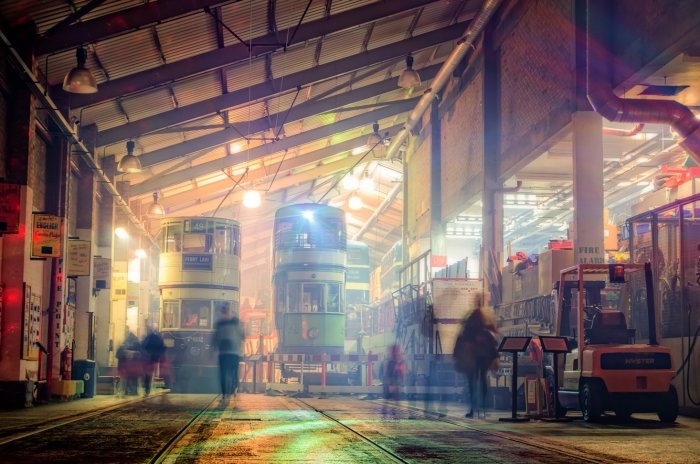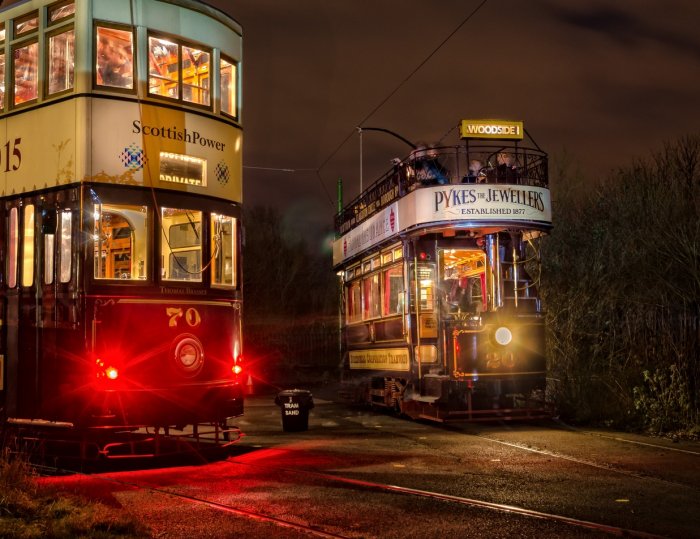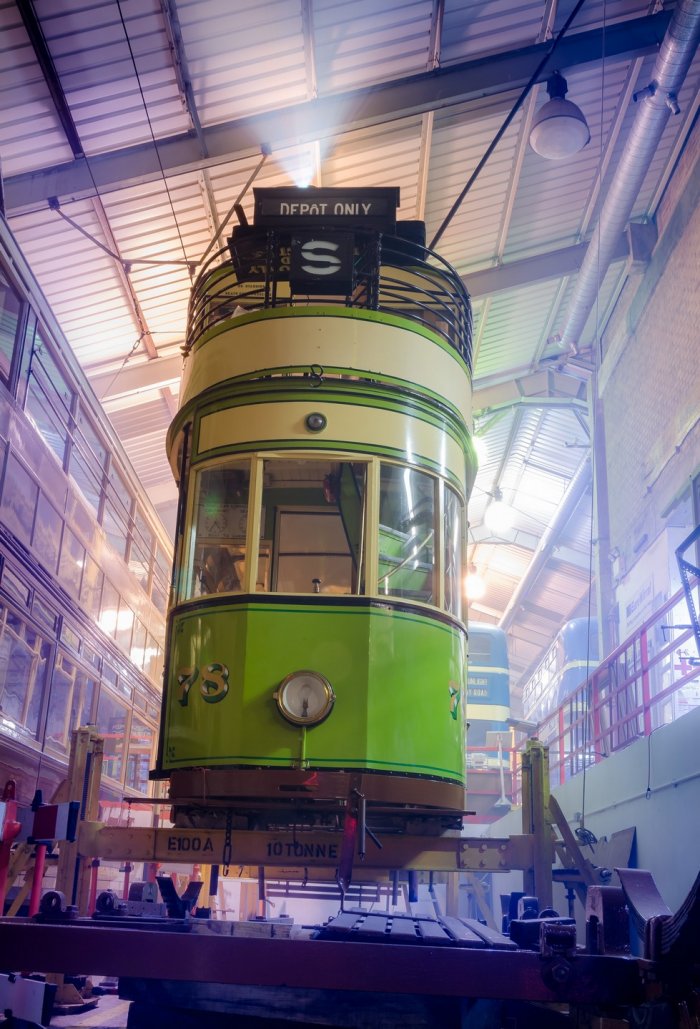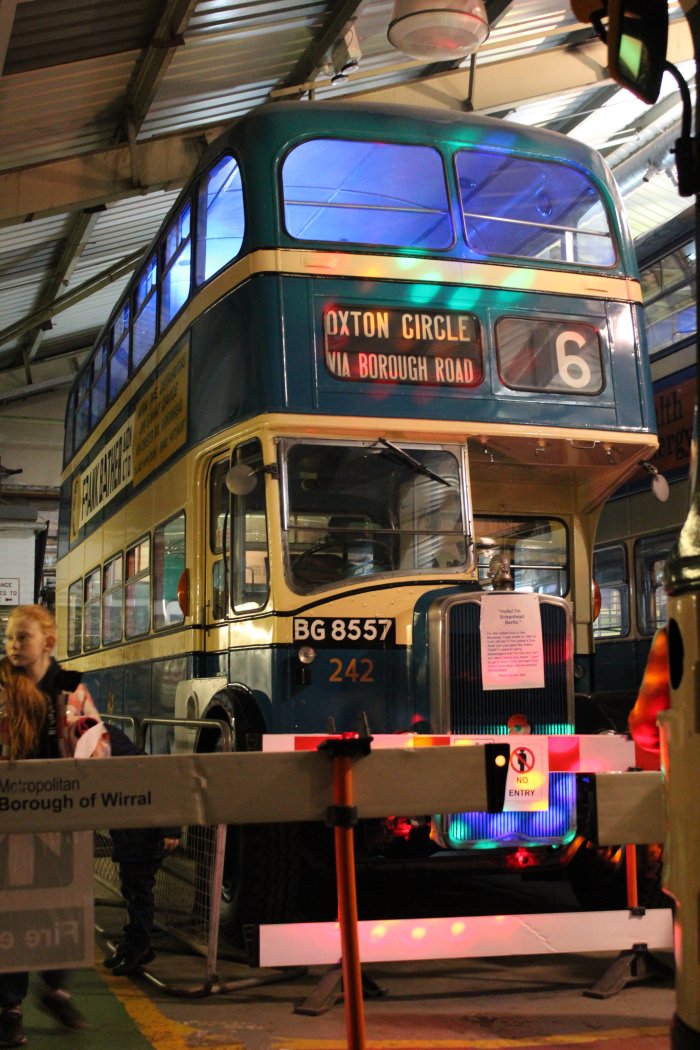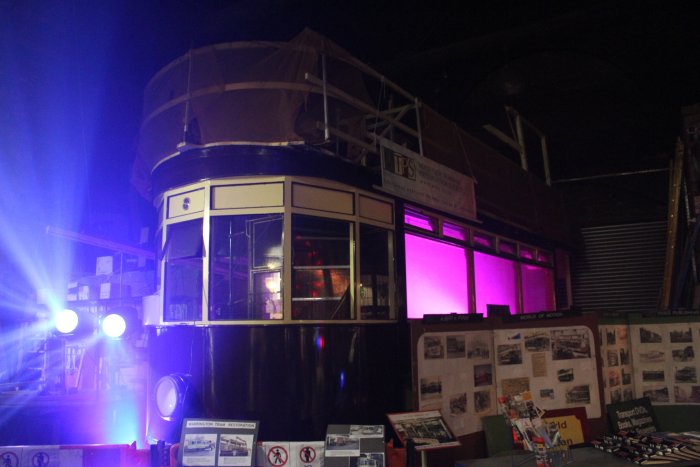 Photographs coutesy of Adam Jones & Keith Page
---
Tram of the Year 2015
In a very fitting tribute to the achievment of the collaboration between National Museums Liverpool, Heritage Lottery Fund, Wirral Borough Council and Merseyside Tramway Preservation Society. Liverpool Tramcar 245 has been named British Trams Online Tram of the Year 2015.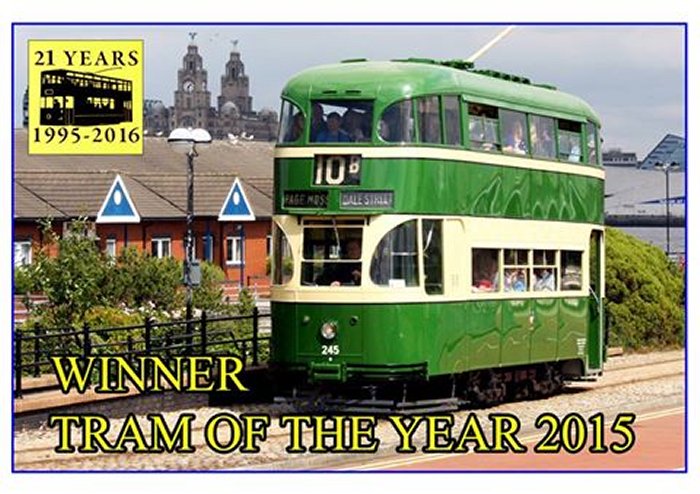 Arriving from National Museums Liverpool large object store in May 2006 for assessment of her suitability for restoration. The restoration team headed up by MTPS Chairman Terry Martin began a long and arduous dismantling of this very special tram car. Once the assessment was complete and lottery funding secured the restoration could begin. After many man hours and just a few set-backs Liverpool Corporation Tramways Baby Grand car 245 carried paying passengers in September 2015 for the first time since 14th September 1957. Liverpool 245 is in service throughout the year on Birkenhead's own heritage tramway. Please come and take a ride on this and our other trams at Wirral Transport Museum & Heritage Tramway.
---
HOME